You are here:
Home
1
/
Global Psychic Home Party
A NEW GLOBAL PSYCHIC HOME PARTY
WELCOME TO A NEW GLOBAL EXPERIENCE
I am excited to share this new service to you.  I am offering a psychic home party for you and your friends.
That's right, even if you live in New York City, Los Angeles, London UK, Paris, Berlin, Greece, or anywhere else in Europe, we can connect.
When I did home psychic parties before, I would drive within a specific location, based on where I lived.  I would do my readings for the people at the home party then drive home.  I was limited to only a small part of Southwestern Ontario.
That's a thing of the past!
With ZOOM, I can now offer you the option to have a bunch of friends over for food & drinks at your home, ANYWHERE in the world, and I will be sitting at home in front of my video camera doing one-on-one private psychic/medium readings for you and your friends.
The setup is the same way I would do things when I was driving to homes;  One person comes into the room, sits down in front of me, and I do their reading.  Once their session finished, they would get the next person to come into the room and repeat until the last reading finished.
The party was still happening in the other room while I was reading.
Psychic Home Parties are an excellent way for a small group to get together and have a private one-on-one psychic reading with yours truly, ME.  Not only are you going to have fun AND have an excellent reading with me.
Having a private space aside from the group setting, we will be away from the crowd for your reading.
  All you need is reliable internet/wifi, a laptop or computer.  Everyone will use the same device for their reading.  The lifestream through ZOOM will continue until everyone has completed their reading.
As a result, I can give you insights into what you need to know from Spirit Guides in different compartments of your life (career, success, life path, relationship, health, finances, connecting to past loved ones **mediumship**).
When your time of the reading is over, you go back to the others at the party with your friends to continue having a great time.  Therefore, you can share what you like with them from the session you had with me.
The psychic home party is a time many look forward to spending time with friends, family, and work colleagues.
Home parties are scheduled on Tuesdays, Wednesdays and Thursdays.
The host/hostess is required to guarantee the total cost of the party ahead of time.  If the total number of guests does not equal the minimum number of people (see below), there will be an additional charge till the equivalent of the minimum number of people required based on the individual zone/area rate. 
For 25-minute sessions, a required minimum of 6 people and a maximum of 8 people.
The other option is 50-minutes 4 people (min/max) needed to fulfill the contract of the booked service.

If some people in your party want 50 minutes and others wish to 25-minute readings, that also is accommodated.
The host/hostess confirms how many people will have a reading at their party ahead of time when booking.  That way, I can book off the appropriate time in my schedule.
Payment is collected ahead of time before the party.
---
Keep in mind; Lewis will send each person a copy of their private reading in MP3 format via the email the host provides.  A copy of your evening's session with me gets sent via email from re******@le********.com.
At the beginning of each session, I will ask each guest for their name, email address and best contact phone number.
This way, I'm able to keep everyone in order of their reading, and that person can receive their audio reading.
I ask for phone numbers just in case the email bounces back, and I can either confirm their email or ask for another email to try sending.  Sometimes this happens when clients use their work emails.
MY READINGS ARE ONLY IN THE ENGLISH LANGUAGE.  If English is a language you're not comfortable with, please invite a trusted interpreter into your session.
Here's one of the best benefits of hosting a psychic home party, the fee!
Because I'm not travelling to you, I can save you and your guest's money.
When I was travelling to home psychic parties, I had to factor in my time, wear and tear on my vehicle, petrol, etc.
Now, because I need to only travel to my computer, I'm saving money, so I'm passing those savings onto you and your guests.
For the 25-minute sessions, the fee is $100.00
The 50-minute sessions, the price is $170.00
*European & USA home parties will be charged in USD
---
SENDING PAYMENT
---
CANADA
Hosts living in Canada have two options;  send payment through e-transfer interact by using IN**@LE********.COM  There is no need for a security question or answer.
Alternatively, if the host wants to pay by credit card, please let me know ahead of time, and an invoice gets emailed to you.
THE UNITED STATES & EUROPE
Once the number of guests is confirmed, I will send you an invoice through Paypal.  You can choose to pay with your Paypal account or your preferred credit card.
---
All home party are required to make payment in full 2-days prior to the event.  There will be no refunds for cancellations prior to 24 hour notice.
When there is a situation of not cancelling the house party and no payment is made,  the host will be sent an invoice for $500.00 for a non-cancellation fee.
Home psychic parties are conducted from Tuesday's to Friday's.
The time and dates available are determined by Lewis's availability from his live, online schedule.
The time and date you request may not be available.
On special occasions a Saturday or Sunday may be accommodated, but not necessarily.
I live in the EST time zone, and that's how I book.  The lastest I will begin a home party is 7 pm EST.  Please make sure you're able to accommodate your start time in different time zones accordingly for 7 pm or prior.
Hey, Enlighteners!
Instantly keep up-to-date with the latest articles and goings-on by signing up for my newsletter below.
Did you like this article? Share & like & comment it on your social media page or email it to a someone you think can benefit from this.
I especially love hearing from you. For this reason, leave a reply and share your story right here on this page.
After all, sharing is caring!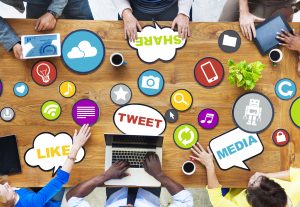 THE INTUITIVE ADVICE GIVEN BY LEWIS IS NOT INTENDED FOR YOU TO STOP WITH YOUR REGULAR VISITS AND CHECKUPS GIVEN BY YOUR MEDICAL REGISTERED HEALTH PRACTITIONER.  LEWIS IS NOT MEDICALLY TRAINED.  THEREFORE, ALWAYS CONSULT YOUR PHYSICIAN.  
FOR ENTERTAINMENT PURPOSES ONLY.