Trinity of Feeling Good
Your emotional, spiritual and physical self is in cleansing and purging mode. When you continue to purge, you will
find (over time) yourself having more positive thoughts, joy happiness, less stress, more grounded and have more precise ideas. All this happens within your physical and emotional realms.
You are in the midst of shifting your consciousness to a new way of living. Like anything, this needs permission from you to have happened. Be consistent with your intentions, and you will be successful with your healing purposes.
I offer my Soul Connection Healing IN-PERSON or ASTRAL in all three of my locations.
To get a more rounded experience, book a package of a psychic reading and a healing session.
Take advantage of my online concierge booking service (above in green), select the city you are going to see me in and under the Services heading, select either either HEAL & IN-DEPTH or HEAL & HIGHLIGHTS
The Importance of Soul Connection Healing
Now, more than ever, more and more people are feeling 'the shift'.
I hear about it daily from my clients and friends. We are in a new era of awareness and awakening. Through this beautiful movement, there needs to have healing done on a physical, spiritual and emotional level.
We are seeking a balance to our human existence. Whereas, we have to experience the 'bad' to appreciate the 'good'. People have been experiencing an awakening in their third eye (also known as the pineal gland) that is located in the centre of your forehead right above/between the eyes.
Shifting Awareness
Once this is activated there is a shifting that occurs. People have experienced a 'calling' to a more significant life purpose, or a pure awareness to the greater good of the self.
Whichever the activation trigger is, it can be an eye-opening experience filled with lots of questions and a feeling of being unbalanced.
Soul Connection Healing is vital to help you bring yourself to a balanced state within your physical, emotional and spiritual journey.
Detox for Your Soul
Consider this as a detox for your soul. A focus on traditional spiritual teachings from my spirit guides will help aid in pain relief. Motivates and awakens the physical body to respond to changes in your life journey. Quantum Soul Healing promotes a healthiness for your body, mind, soul and balance.
When I am connected, I go into a meditative state. Also, with the help of my guides, I am appointed by your soul's request for the healing that is required. I call this the "jackhammer" effect. I can get into the soul level of healing and start breaking down the resistance found from past life issues, present day and lurking energies that don't belong to you.
Must-Have Healing
They type of healing I do is a "must have" session for anyone feeling stressed, depressed, anxious and drained of vitality.
A healing session isn't a quick fix to life issues. Sometimes it takes several meetings to feel a full impact, and of course, you have to be willing to continue the healing after the session. Therefore, make healthy life decisions to move away from negative influences and energies in your environment.
There are many individual things each person experience after a healing session. It depends on the person. What I have observed is most people feel lighter and are a right kind of tired. Also, being encouraged by their own body to move into a more relaxed state.
I suggest keeping yourself grounded by drinking plenty of water. Drinking water keeps the healing process flowing.
The energy transfer doesn't stop at the end of your session. Healing can continue for many hours, days and even a week or two afterwards.
My suggestion before booking your session is to find a day when you don't have a lot on the go so you can rest afterwards.
Astral Soul Connection Healing
With Astral Soul Connection Healing, you can stay in the comfort of your environment.
You don't have to come to my office to see me.
You can be anywhere in the world, and I can still connect to you via Astral travel.
During your ASTRAL Soul Connection Healing session, I will help identify critical elements around you to enable the healing process from within you. By tapping into your unique energy, I can help you determine the blockages that disconnect you from your higher being.
During the session, I can get the flow of energy moving positively to achieve an awakening within yourself.  I can tap into all of the powers, whether physical, emotional or on the soul level and bring awareness to your higher self to permit healing.
World Wide Service
I have been assisting people worldwide, including France, England, Greece, the USA & Canada, with my Soul Connection Healing.  Also, I have requests from my clients asking me to help with healing for pets and other loved ones.
One of the best parts of Astral healing is you don't have to be in the same room as me!  Energy is unlimited and can go anywhere in the world and into the Universe.  Get prepared and be ready to receive a lot of healing and also let go of the emotional toxins of stress and fear.
When booking your time, you may opt-in to be on the phone with me during your session. I don't talk a lot, but you will hear me breathe.  I've become aware through feedback, my breathing is very much a meditative way of relaxation.
While on the phone during our time together, you need to be in a comfortable position.  Also important for you is to be in an environment in which you feel safe.
You may choose to be in silence, or you may want to have some soothing music in the background as a bit of noise; keep it at a low level.
Let Lewis Do His Thing
In the light, if you choose not to be on the phone with me, rest assured that I'm committed to performing the job at hand.  Go to sleep!  Or, take a nap or find quiet and relax.  These techniques are the best ways I found to allow healing.
After Your Session
You may feel a variety of things right away, or sometimes you may not; that's ok if you don't; it's still working for you.  Within a few days, you will be feeling the light energy around you, in addition to having space within your thoughts that allows you to explore more energized and more at peace within.
Sit back, relax, come with an open mind and enjoy.  This is your time to heal.
Email me your healing concerns
Hey, Enlighteners!
Instantly keep up-to-date with the latest articles and goings-on by signing up for my newsletter below.
Did you like this article? Share & like & comment it on your social media page or email it to a someone you think can benefit from this.
I especially love hearing from you. For this reason, leave a reply and share your story right here on this page.
After all, sharing is caring!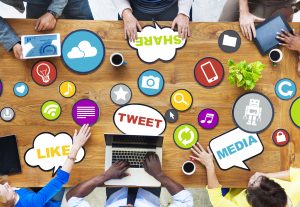 FOR ENTERTAINMENT PURPOSES ONLY
Soul Connection Healing is not a replacement therapy of any type that has been prescribed by your health practitioner or physician.  Do not stop any kind of therapy that has been assigned to you.  I am not medically trained. Always consult your physician before starting something new.