Psychic Home Parties are an excellent way for a small group of people to get together and have a private one-on-one psychic reading with yours truly. Not only are you going to have fun AND have an excellent reading with me.
Having a private space aside from the group setting, we will be away from the crowd for your reading.  As a result, I'm able to give you insights into what you need to know from Spirit Guides in different compartments of your life (career, success, life path, relationship, health, finances, connecting to past on loved ones **mediumship**).
When our time of your reading is over, you go back to the others at the party with your friends to continue having a great time.  Therefore, you can share what you like with them from the session you had with me.
The psychic home party is a time that many look forward to spending time with friends and family and work colleagues.
Keep in mind; I travel to you (within a territory below).
Some of the cities that I travel to in SW Ontario are; London, Woodstock, Kitchener, Waterloo, Guelph, Hamilton, Burlington, Oakville, Mississauga, Brampton, Fergus, Etobicoke, Toronto, Orangeville, to name a few.
Housekeeping Details
The host/hostess is required to guarantee the total cost of the party ahead of time.  If the total number of guests does not equal the minimum number of people (see below), there will be an additional charge to the equivalent of the minimum number of people required based on the individual zone/area rate.  For 25-minute sessions a required minimum of 6 people and for 50-minutes 4 people are required to fulfill the contract of the booked service.

Keep in mind; Lewis will send you a copy of your private reading in MP3 format via the email you provide.  A copy of your evening's session with me gets sent via email from readings@lewismabee.com
Zoning
Before booking your home party, please check the zone areas for the address of the event.  This will determine the pricing and travel time for Lewis.
We will confirm the zone selected matches with the address of the party.  If it doesn't match, it will be adjusted to reflect the proper address zone.
BOOK YOUR HOME PARTY HERE
Please choose the correct city or areas below of the address where the home party will be conducted.
At the end of the booking process, select "Email Money Transfer" for payment type.  Host/hostess will collect the payments from the group and present it to Lewis at the end of the last session of the evening.
*Prices shown are per person.
Home parties are available on MONDAY, WEDNESDAY & THURSDAY
and occassionally on a FRIDAY

(depending on availability)
---
To book your home party, select the Home Party Button below in the categories section.
---
Hey, Enlighteners!
Instantly keep up-to-date with the latest articles and goings-on by signing up for my newsletter below.
Did you like this article? Share & like & comment it on your social media page or email it to a someone you think can benefit from this.
I especially love hearing from you. For this reason, leave a reply and share your story right here on this page.
After all, sharing is caring!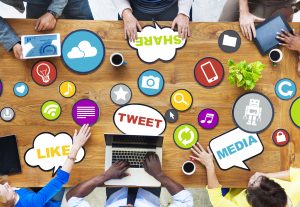 THE INTUITIVE ADVICE GIVEN BY LEWIS IS NOT INTENDED FOR YOU TO STOP WITH YOUR REGULAR VISITS AND CHECKUPS GIVEN BY YOUR MEDICAL REGISTERED HEALTH PRACTITIONER.  LEWIS IS NOT MEDICALLY TRAINED.  THEREFORE, ALWAYS CONSULT YOUR PHYSICIAN.  
FOR ENTERTAINMENT PURPOSES ONLY.