During your personal & private session, I will help identify critical elements around you.  These factors are to be used as guidance to help you have a better understanding of your present circumstances. Therefore this allows you to see your bigger picture.
By tapping into your unique energy, I can help you identify the connections from your past while giving you insights into your present situations and what to look forward to your future.
During your session, we can also connect and tap into the energies of passed loved ones using my mediumship abilities.
These tools are there for you to create the life you choose.  By choosing to use those specific tools made just for you will, therefore, learn how to use them properly for your highest good.
Asking Questions
If by chance you have questions during your session, please feel free to ask. Sometimes,  a person may come to a meeting with expectations of specific questions answered.  Because I allow the spirit(s) to be in charge when I do my psychic work, from time to time, I may not answer a question that you have on your mind.  Your guides along with my spirit guide will get the answers to you.  Those guides are giving me especially relevant information for you to hear and what also needs to be said.  Not saying your question is not essential, it's the guidance offered to me by the spirit of how your reading sets itself up.
Prepare your questions ahead of your appointment time.  When your session begins, I will ask those questions.
From time to time, I may need clarification on some things that I'm picking up. Remember, I'm just the messenger, and sometimes it may not make sense to me, but hopefully, it does for you.
Sit back relax, come with an open mind and enjoy.  Now is your time to hear the messages that your Spirit guides want to get to you.
To prepare & learn about your session, please click here
Below are the services offered for you to visit me in my home-office located in KITCHENER.
To complete the booking of your appointment, click on the appropriate coloured button below.
The couple appointments are specifically for partners (married/common law/significant other) who want to share a session together. In a word, both of you are in the meeting at the same time.
When a couple shares their lives as in a relationship, they often share money, children, relationship goals etc.  The information that I receive from spirit already comes in very quickly and because of sharing life events. Therefore similar outcomes can apply.  On the whole, I can get the messages to the couple individually and as a pair regarding their career and other specific inquiries.
Relationship Info
Because of the unique sharing of lives within a relationship, the information that I receive from spirit often overlaps for the couple.
In contrast, this is unlike two people that don't share things in a domestic relationship, The time and energy for me to focus for two individual is still quick, but you would not get all the information that I enjoy providing from every session I do.
The service is not intended for co-workers/parent-child/friends/acquaintances.  For those cases, please book an individual session.
My couple sessions cover the same areas of life as my one-on-one sessions.
After your session is over & you have A LOT of information to digest from your reading, you're probably a bit overwhelmed.  You are in your car or back home and think "OH! I forgot to ask this question." or "I want some more clarification on this topic." or a friend asks you if you asked about a specific question that you didn't think of at the time of your appointment.  As a result, I offer a follow-up session so you can have a mini follow up with any questions that you forgot to ask during our time together.
This session is for email or phone only.  Therefore, you don't have to worry about coming back to my home office.  You will have up to 20 minutes to ask any follow-up, forgotten or clarification questions.
Please book this within five days of your session with me.  This way your session is still fresh with me, and I can tune in quickly to get everything else answered.
As you can imagine, I talk to many people during a week, and I don't always retain your information.  Mainly because of the download of information for you, and not for me.
Appointments times depend on my availability and schedule.
Are there situations in your life that make no sense to you? What if you want to be more connected to the soul level? In that case, having a past life regression may provide some answers for you which you've been seeking. Having a past life regression done can sometimes make a tremendous difference in how you view yourself and specific situations in your life.
I have been practising past life regressions for years, and as a result, many clients have benefited from 'connecting to a former past self. The process is safe for you, and I never leave your side. I guide you all the way through the process. Depending on the length of time you view a previous life, you can find out about up to three different past lifetimes for yourself.
To read and have a more comprehensive understanding of this service, click PAST LIFE REGRESSION
Energy Work Session with Lewis. This healing is a detox for your soul. A focus on traditional spiritual teachings from Lewis' spirit guides will help aid in pain relief. Motivates and awakens the physical body to respond to changes in your life journey. The healing promotes a healthiness for your body, mind, soul and balance.
To read more about my healing technique and practise, click here —> HEAL
Check out some of my tailored made collections that I put together with you in mind for a pampered experience with me!
Hey, Enlighteners!
Instantly keep up-to-date with the latest articles and goings-on by signing up for my newsletter below.
Did you like this article? Share & like & comment it on your social media page or email it to a someone you think can benefit from this.
I especially love hearing from you. For this reason, leave a reply and share your story right here on this page.
After all, sharing is caring!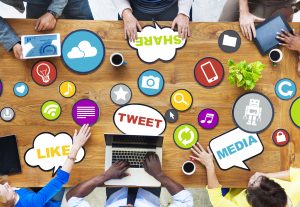 FOR ENTERTAINMENT PURPOSES ONLY