Benefits of A Telephone Session
I get it. Your time is precious, and with traffic jams and personal commitments, you're just busy.
You still want "The Lewis Experience" ME time for your reading, but you may not be able to get to see me in my office.
I've taken the stress out from feeling rushed to get to my office and how to see me if you don't live near my office.
Having a phone session is one of neatest ways I'm able to connect with people from all over the world.  It's not necessary to be right in front of me because the energy is just as reliable over the phone as it is if you were in front of me.
I read your energy, and because this energy has no limits of where it can reach, therefore I'm able to tap into your energy source, no matter
where you are.  I can talk about your 12th cousin, 14 times removed; dead or alive because there is energy around that person and time frame.
As you can see, the solution is simple!  When you book a phone appointment with me, you can be in the comfort of your space or at the office and still get your answers and the messages.  The energy will be as reliable as if you were sitting right in front of me.
As you can see, this service is for anyone in the world that has a phone and phone plan.  Not to forget, I have given readings to people from all over the world, and I've never met them in person.
During your private session, I will help identify critical elements around you to help have a better understanding of your present circumstances and allows you to see the bigger picture. By tapping into your unique energy, I can help you identify the connections from your past while giving you insights into your present situations and what to look forward to as you navigate live.
During the session, we can also connect and tap into the energies of passed loved ones using my mediumship abilities.
The tools are there for you to create the life you choose, be willing to pick them up and use them appropriately for the highest good for yourself.  If you have a question during the session, please feel free to ask.  Sometimes when a person comes with an expectation of having specific questions for me to answer, I may not get around to answering those questions you have written down or in your head because I'm following the direction of Spirit and what spirit wants you to know.  Not that the issue may not be important; it's the order of importance in which your guides are working with me.
Prepare your questions ahead of your appointment time.  When your session begins I will ask for those questions.
From time to time, I may need clarification on some things that I'm picking up on.  Remember, I'm just the messenger and some times it may not make sense to me, but hopefully it does for you.
Sit back relax, come with an open mind and enjoy.  This is your time to hear the messages that your Spirit guides want to get to you.
To prepare & learn about your session, please click here
All appointment times are shown in Eastern Standard Time (-5 EST) TORONTO, ON.  
Please adjust your local time accordingly when booking if necessary.
Example:
Los Angeles – noon
Toronto, ON – 3 p.m.
London, UK – 8 p.m.
Athens, GR – 10 p.m.
At the time of your appointment, please call Lewis at one of the following numbers:

U.S.A.+1.323.212.4391
Canada 1.519.957.2282
U.K./EU +020 3608 8816
Individual Phone Sessions
To complete the booking of your appointment,
click on the appropriate icon below.
The couple appointments are specific for couples of by nature of being married, living together, long-term partnerships (within a relationship parameters)
It is NOT for siblings, parent/child, two friends etc.
When a couple shares their lives as in a relationship, they often share money, children, goals etc.  The information that I receive from spirit already comes in quickly, but because of the unique sharing of lives within a relationship many times, it overlaps one another.
Therefore, unlike two people that don't share everyday things in a relationship, I wouldn't be able to focus quickly enough trying to shift between each.  That's why I have the One-on-One sessions for individuals (above).
My couple sessions cover the same as my one-on-one sessions for both of you.
PHONE – FOLLOW UP SESSION
Your session is over; you just got A LOT of information to digest.  You're listening to your taped session or reviewing your reading and go "OH! I forgot to ask this question." or "I want some more clarification on this topic." or a friend asks you if you asked a specific question and you didn't.  I am offering a follow-up session so you can have a mini follow up session.   Therefore, with the follow-up service, all of your "walk away" questions are answered while they are still fresh in your mind.
Quick Follow Up
This session is for email or phone only.  You will have up to 20 minutes to ask any follow-up, forgotten or clarification questions.  Please book this within five days of your session with me.  This way it's still fresh with me, and I can tune in quickly to get everything else answered.
As you can imagine, I talk to many people during a week, and I don't always retain your information because it's for you, not for me. For this reason, this is why you should book this session right away for any follow up questions.
Click on the book now button to the left and fill out your information including the time and day that is available.  The appointments are subject to my availability and schedule.
Hey, Enlighteners!
Instantly keep up-to-date with the latest articles and goings-on by signing up for my newsletter below.
Did you like this article? Share & like & comment it on your social media page or email it to a someone you think can benefit from this.
I especially love hearing from you. For this reason, leave a reply and share your story right here on this page.
After all, sharing is caring!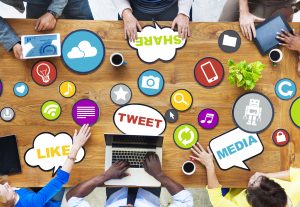 FOR ENTERTAINMENT PURPOSES ONLY