I'm offering an online email service called The Question Quickie. When you submit your request, you will write your one or three questions for me to
answer. I will send my answers to you via email (please ensure your email is correct). Do not worry about the specific time that you have chosen; The reason for this is because I need to get you into my scheduling system so I can answer your question(s).  This service is available Monday-Friday, excluding holidays.  Please have specific questions; this will ensure you have a more detailed answer. Also, it is required from you to make the full payment ahead of the scheduled day.
This selection of service does not require a specific time of day slot.  Choose the day and pick any time during that day and I will answer your questions on that day or within 72 hours of that day.
Please remember, the vaguer the question…, the less detailed the answer.
Specific Questions
Please make your question as detailed as possible.
I read the energy from the words, so, therefore, a sentence like "How is my love life?" is not a strong vibration, and my response will be vague just like the question "It's not well!"
A more specific detailed question would be this example…
Question 1: "Hi there, this time I have a question about my job (finance analyst). Recently I left Greece to take a role in the same company but at the headquarters based here in Bristol. One of my managers (name) advised me to do that and as I realised he was also involved in this. Since I left, I haven't realised if leaving my role in Greece was a good decision or not. Now I am also studying for an additional qualification that is essential for my current role. I would like to know what would be my career progression."
That kind of question gets a very detailed response!
TEN Question Quickie
Many of you have been asking for some form of monthly service for my email psychic readings. 
I've put some thought to it, and came up with the monthly Ten Question Quickie for those of you that have upcoming questions on things like an on-going situation, or a change in direction which you need new clarifications on.
Also, the questions don't even need to relate to one another.  This is a flexible way to ask me questions throughout the month.  You can email me 1 or 2 at a time or even 6 questions at once.
You have 28 days from your first email question to use up the 10 questions allotted.
During the month, you can email whenever and however many questions you want (depending on my schedule).
As a bonus for the 10 Question Quickie I am offering an exclusive priority TWO-day answer time frame.  You don't have to wait for a week or longer.
The two-day turnaround excludes calendar day weekends, Canadian holidays and days booked off on my schedule (I'm likely on vacation).
Payment is collected up front before your first Question Quickie.
If you submit a Question Quickie and payment hasn't been made in full, the countdown of the 28 days will begin the day you submit.
For Canadian clients, you can pay by e-transfer and PayPal.  My USA and international clients will choose PayPal as the form of payment.  PayPal accepts Visa, MasterCard and AMEX.  You can use PayPal even if you don't have a PayPal account.
Hey, Enlighteners!
Instantly keep up-to-date with the latest articles and goings-on by signing up for my newsletter below.
Did you like this article? Share & like & comment it on your social media page or email it to a someone you think can benefit from this.
I especially love hearing from you. For this reason, leave a reply and share your story right here on this page.
After all, sharing is caring!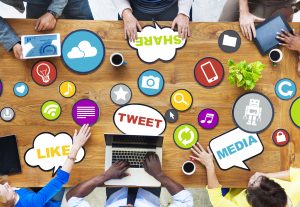 QUICKIE QUESTION TESTIMONIALS
You Can't Change Life
---
"You can't change what life throws at you. Yet, you can fully control what you make of it and how you match the vibrations occurring around you. Lewis always points out for me how."

I've learned this and so much more from Lewis over the 12+ years I have known him. The thing with Lewis is that you are not simply a client you are made to feel like a part of his global family while you are made to instantly feel an unextinguishable positive attitude from all of the mystical activities happening in front of our eyes. Deep down if we stop and breathe we can likely sense some of this activity ourselves - but Lewis always pulls these out of the universe on a deeper level and he always delivers them to me in a way that immediately brings an inner calm resolve.

This past week I faced a number of crisis moments. Although I have not seen Lewis in a few years and certainly not in person he went above and remotely via email to rescue me. He swooped in with a just in time instantaneous release of cosmic learnings that helped reassure me that while I often get lost along the way I am still on the right path. On this day he helped see opportunities where before we connected I only say despair.

I have recommended Lewis to my friends and family. Friday's gifts and learnings from Lewis reminded me to schedule my next year of appointments ahead of time right now.
Scott M.
---
More Testimonials
Clarity Reading
---
I absolutely love you! I was amazed by your ability to help me view things with more clarity in my reading.
Emily
---
Read more testimonials
WOW!
---
Wow, thank you so much for this. I'm grateful to have this as an email so I can re-read and come back to it as needed.
Thank you for sharing your insight,
Jennifer
---
Read more testimonials
New Baby Question Testimonial
---
Hey!
This is amazing!! Loved every single part I read. I actually feel the same way as you. I feel I have always had good intuition since I was a wee one. So this just confirmed it all for me! This is great! I have 2 boys and 1 girl now and my daughter who's 4 is dying for a baby sister so we shall see! I will keep ya posted. We find out the gender on April 29th.
Can't wait to share this with my hubby.
Thanks again! Keep in touch!! 
Kelly
Needed to Hear the Truth
---



You're right! And I do know this. But it's hard. So I will force myself to move on.




Thank you so much for your help.
Talk soon
Insights and Clarity
---
Thank you so much, Lewis.
You gave me more insight and clarity than I expected. It helps me with feeling like I have a grasp on things, gives me hope and direction and works towards accepting with my husband's family.
We are blessed to have wonderful friends and kids that keep us honest...and tired at times. They will all fill their father up for sure!
I hope you are well and enjoying some summer during this unusual year.
With appreciation
Tamara
---
Read more testimonials
Email Testimonial
---
Thank you, Lewis!



Exactly what I needed to hear  - but I think you already know that 🙂





Appreciate who you are and what you do!




Stay wonderful
Lisa
Reassurance About Career
---
You are the best! Thank you so much, this definitely helps. I appreciate the reassurance. Knowing there's a light at the end of the tunnel that keeps me going, I am very thankful for your guidance.
I hope you have a wonderful week!
Dafina
---
READ MORE TESTIMONIALS
Question Quickies Actions
---
Thank you, Lewis. It was just what I wanted to confirm. Since your email, I am more grounded in the situation, it made a positive shift.
P
---
READ MORE TESTIMONIALS