A reading with Lewis is like talking to a very trusted friend.  You will feel immediately at ease.  Just like your friend, Lewis will know a great deal about you (even though this might be the first time you met him).
His ability to touch your soul will put you at ease and make you feel comfortable is one of the many reasons people around the world recommend him to their friends.
Lewis work on the soul level of Spirit, meaning he can look into a person's soul vibration and read the fine print of what has happened, what is happening and what will happen.  Lewis can also heal any damage that has occurred.
Like many other genuine light works, Lewis is a messenger of The Universe's Vibration.  He will help prepare you to continue on your journey through life.  All messengers like Lewis must give each person that seeks truth their clear message.
When you have a reading with Lewis, all you have to do is relax and have an open mind.  Lewis doesn't need to use any aid, such as holding onto a personal item or tarot cards.  He will do the rest.
Some of the things that can be answered in a intuitive consultation with me include:
Any messages from Spirit to have the best learning experience as possible
Who is around me (who are my Spirit Guides)
Are you "on track" or "Standing in Your Spotlight" with your life chart
Communicating with deceased friends and loved ones
Your key theme elements to your life
Selecting better life choices and options
Health warnings for you and others (please consult your physician as well)
Healing on a soul level from past events
Destination points (where should I be, what should I be doing)
Career, relationships, finances, Spiritual Betterment, romance, family and more.
How to Prepare for Your Session
Come with an open mind.  Know you will hear what you need to hear, perhaps not what you want to hear.  I am not going to lie to anyone.  I have been doing this all my life, and even though the truth of where you are in life might sting, I can provide you with a clear focus on what you need to do to help mend, fix and heal.
You have to do the work. I'm not a quick fix!  I "see" when we are together for your reading the best direction to take. It's up to you to continue your life journey with my "notes" to get the desired results.  If you go in a different direction than what was discussed, the situation may not turn out the way I predicted, and that, my friend, is called your free will.
Free will is a peculiar emotion.  Usually, our fear drives our free will to live small and not accept the change needed to live our best.  You will have to put sweat equity into your life to get the best benefits of having a happy life.
Prepare Questions Ahead of Time
Also, come with questions.  I want to make sure that you get all of your questions answered.  Write them down, bring them with you and don't hesitate to ask.  I tend to answer your questions before you ask them.  Light interaction is vital because you're creating energy and filling up space with swirling power, making everything much smoother.
Above all, have fun!  This is a beautiful experience if you allow it to be.  Because you probably have heard of me from a friend or co-worker, or acquaintance, the person(s) can tell you what it's like having a reading with me.
Spiritual House Cleansing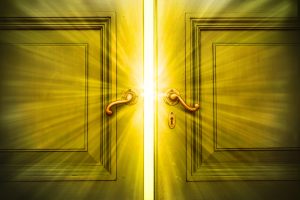 Click on the doors
"Ghostbusting" the negative energy out from your home.
Lewis Mabee Global Intuitive Psychic Medium
The Aura
Lewis's ability to read your life chart comes to him in various ways.  Two of the most reliable ways he can do this is by reading your life story (life chart) found in your aura and being able to understand your soul.
Intertwined with your aura, Lewis can see your life story.  His ability to read the words found in the atmosphere of your aura helps him to know where you are in life and where you need to be going.  Therefore to Lewis, it is like reading a book about your experience.
Understanding the Heartbeat of the Soul
The way that he can communicate and understand your soul is very accurate.  Your soul is part of the Universal Vibration Force.  This Force goes undetected by most.  Lewis can sense and reach out to the soul and give you the messages needed in everyday life.  Think of your soul as a homing beacon that your Spirit Guides, Angels and God are tracking.
Your guides and the universe watch over you.  Everyone has an aura and a soul; that's no secret, but Lewis can understand and communicate with both and give you the messages to live a better existence.  All of this is Lewis' ability given to him by the Universal Life Force.
Lewis can give insights into all the above and help you in your life direction.  Remember, though, only you can live your life.  You are in total charge and control of all decisions you make.
By relying on your common sense and other positive human elements, your plans and journeys will be more prosperous and enjoyable.
Sometimes there are many paths to get you from place to place.  Ultimately you have to choose what's best for you when the time comes to make those decisions.  Lewis is here to give direction as he looks to see what's in front of him via your life chart.
Events & Timing
Lewis generally will try to pinpoint a time frame for specific events that he can
see.  Sometimes, time frames can be elusive due to outside influences such as other people's involvement.
Timing is a human quality and sometimes quite delicate.  Therefore, the human time frame can occasionally not be in alignment with a reading.  You have already set up a time reference in your life chart; if the timing is off, don't worry, the situation will eventually unfold.
Hey, Enlighteners!
Instantly keep up-to-date with the latest articles and goings-on by signing up for my newsletter below.
Did you like this article? Share & like & comment it on your social media page or email it to a someone you think can benefit from this.
I especially love hearing from you. For this reason, leave a reply and share your story right here on this page.
After all, sharing is caring!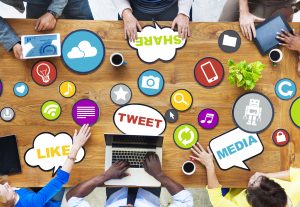 Sometimes life can be overwhelming.  You have many decisions to make during the day.  When you feel you require help, you have come to the right place.
When you're looking for solutions or guidance on the many aspects of your life, I may be able to help you.  I will look into your solution fields and give you answers that will help clarify many points of your life.
If you want guidance on relationships, finances, career, life paths, spiritual awareness and communicating with people who have passed, book an appointment and open up to your possibilities.
Lewis uses different forms of intuitive communication, such as channelling, mediumship, clairvoyance and energy vibrations, to help get the messages to you.  Because of this, the information he receives from the Universe gets communicated to you.
For more information on my abilities, please go to the About Lewis section on the website.
Lewis Mabee Spiritual will provide you with a digital recording of your session that will be email to you.  Lewis doesn't hide my talent, nor is he afraid of his talent being heard.  Lewis is here to help you!  Your privacy is important to him.
Lewis never discuss your reading with anyone.  He uses a very strict ethical and moral business practise.  Also, Lewis does not sell or distribute his clients list to any outside party.
A session with me is a process.  This process includes me connecting to the Universal energies consisting of your guides, my guides and vibrations from earth (you and where you are) and Spirit (where you should be going).
I am a clairvoyant psychic medium.  In your reading with me, I focus on what's going on around you, whose influences the situations around you,  the probable outcomes, anyone/loved ones that have passed away that have messages for you and any bumps, hurdles and opportunities that you should be aware.
Testimonial
I just want to say Lewis, you are amazing. I have always been an impatient person/answer seeker and wanted all the answers now!!! I need to work on that. But I can only imagine the ways you help people in really hard situations and give them the tools and direction they need. I can't think of anything more amazing someone can do with their life. You are wonderful!!! Your life must be quite interesting as well!! 😉 anyways I just wanted to express this to you, and again thank you! Have a great day!
Lila Mc
When I connect with spirit, I often will say, "He/she is talking to me."  Talking to spirit is different from a conversation I have with you.  When I use the word "talking," I am indicating that whoever from the other side is connected to me at that time is telling me messages to deliver to you.  Also, they are giving me impressions of their life and even how the last moments of their life on earth were for them.
I am and can do: clairaudient (I hear), clairsentient (I feel), clairscentient (clear smelling),  clairtangenient (touching of objects), clairgustance (clear tasting).  However, when spirit communicates with me, I am open to receiving messages they provide in any way they want to deliver them.
Since spirit sometimes doesn't talk to me in complete sentences, I have to put on my "detective hat."   Sometimes, it's like solving a word cross puzzle.  There are hints and clues to focus on.  When I focus on those clues from spirit, all of a sudden, the message unfolds.
Spiritual beings have a great sense of humour.  Often, "they" will point to something in the room and want me to talk about it.   Sometimes, "they" will bring something to my attention (while I'm connected), such as an image, a moment, or a glimpse of something animated, and it is up to me to "solve the puzzle."
Time, Communication and Interacting
Of course, because of the length of time and the number of times I communicate with spirit, it's pretty automatic.  Sometimes I get names, and sometimes I don't.
For spirit, names aren't as relevant to them as they are to us in human form.  Remember, our souls have had several lives with different names.
When spirit is trying to communicate with me to connect the dots of previous names, the game of "sounds like, "calendar dates, time or something like that is coming into the energy field, I will do my best to unravel the information and translate it for you.  Whenever events & time frames (from your loved ones) come in a bit messy, don't hesitate to chime in and participate.
Often, when someone passes over, I will pick up on the illness or condition the person was in before they crossed over.
Psychic/Medium Sessions
Sometimes life can be overwhelming. You have many decisions to make during the day. When you feel that you need some help, you have come to the right place.
When you're looking for solutions or guidance on the many aspects of your life, I may be able to help you. I will look into your solution fields and give you answers that will help clarify many points of your life.
If you want guidance on relationships, finances, career, life paths, spiritual awareness and communicating with people who have passed, book an appointment and open up to your possibilities.
Couple Sessions: This service is for partners (married/common-law/significant other) who want to have a session together. Both of you sit in simultaneously and have a reading done by me.   However,  this is not intended for co-workers/parent-child/friends/acquaintances. For those cases, please book an individual session.
Detox For Your Soul
Consider this as a detox for your soul. A focus on traditional spiritual teachings from my spirit guides will help aid in pain relief. Motivates and awakens the physical body to respond to changes in your life journey. Quantum Soul Healing promotes a healthiness for your body, mind, soul and balance.
When I am connected, I go into a meditative state.  Also, with the help of my guides, I am appointed by your soul's request for the healing that is required.  I call this the "jackhammer" effect.  I can get into the soul level of healing and start breaking down the resistance found from past life issues, present day and lurking energies that don't belong to you.
Must-Have Healing
They type of healing I do is a "must have" session for anyone feeling stressed, depressed, anxious and drained of vitality.
A healing session isn't a quick fix to life issues.  Sometimes it takes several meetings to feel a full impact, and of course, you have to be willing to continue the healing after the session.   Therefore, make healthy life decisions to move away from negative influences and energies in your environment.
There are many individual things each person experience after a healing session.  It depends on the person.  What I have observed is most people feel lighter and are a right kind of tired.  Also,  being encouraged by their own body to move into a more relaxed state.
I suggest keeping yourself grounded by drinking plenty of water.  Drinking water keeps the healing process flowing.
The energy transfer doesn't stop at the end of your session.  Healing can continue for many hours, days and even a week or two afterwards.
My suggestion before booking your session is to find a day when you don't have a lot on the go so you can rest afterwards.
Trinity of Feeling Good
Your emotional, spiritual and physical self is in cleansing and purging mode.  When you continue to purge, you will find (over time) yourself having more positive thoughts, joy happiness, less stress, more grounded and have more precise thoughts.  All this happens within your physical and emotional realms.
You are in the midst of shifting your consciousness to a new way of living.  Like anything, this needs permission from you to have happened.  Be consistent with your intentions, and you will be successful with your healing purposes.
Now, more than ever, more and more people are feeling 'the shift.'
I hear about it daily from my clients and friends.  We are in a new era of awareness and awakening.  Through this beautiful movement, there needs to have healing done on a physical, spiritual and emotional level.
People are experiencing an awakening with their third eye (also known as the pineal gland) located in the centre of their forehead right above/between the eyes.  Whereas we have to experience 'bad' to appreciate 'good.' We are seeking balance in our human existence.
Shifting Awareness
Once this is activated, there is a shifting that occurs.  People have experienced a 'calling' to a more  significant life purpose or a pure awareness for the greater good of the self.
Whichever the activation trigger is, it can be an eye-opening experience filled with many questions and a feeling of being unbalanced.
Soul Connection Healing is vital to help you bring yourself to a balanced state within your physical, emotional and spiritual journey.
Life Situations
Do situations in your life make no sense to you?
Do you want to be more connected on a more profound soul level?
Participating in a past life regression with Lewis may have some of the answers for you. Doing a Past Life Regression brings awareness of previous or re-occurring issues, making more sense of how life unfolds in the present. With the knowledge of how you have previously lived, there is a tremendous difference in how you view yourself and situations in your life.
I have practiced past life regressions for years, and many clients have benefited from 'connecting from within.'
Feeling Safe & Secure
The process is entirely safe for you.   I never leave your side. I'm in that previous life just ahead of your awareness, and I can scan the situation to ask you vital questions to gain the most insight. I will guide you through the process. Depending on the length of time you view a previous life, you can find out about up to three different past lifetimes.
Each session takes approximately 2 hours.
Hi Lewis . I am thanking you from my deepest heart. This session was incredibly profound and relevant to the present . I felt supported and safe and able to open the doors and speak the truth of my living. I understand I will process this slowly . You have allowed me am immersion of my past and the opportunity of reflection and observation. Thank You. You are a Gift and you are Gifted.

Hugs and love. JoAnn