Spiritual House Cleansing
Until now, not many people were aware of what a Spiritual House Cleansing was.  As a matter of fact, having a Spiritual House Cleansing is like "ghostbusting" all unwanted energies and spirits and allow healing and balance embrace the home and its inhabitants.  In contrast, when the vibrational energy of your home is low, consequently you may feel more negatively within or have a sense of being attacked with negative energy.
In essence, this energy may not be attached to you but to the home itself.  Often, the property your house sits on holds old historic energy dating back years, decades or even centuries. Therefore, your present dwelling has absorbed all of that negative energy.  As a result,  it can cause havoc in your life and household.
Earthbound Spirits
In general, an Earthbound Spirit is one who chooses not to cross over when they become desist. 
 As a result, earthbound spirits may not understand that they have left their human body or they are "spirit confused."  In essence, they are "stuck" because they can still identify/recognize with earthly things and people and yet see the spirit world.
As a result of this, they tend to try and exist in human physical existence.   On the whole, in most cases an Earthbound Spirit is harmless.  He or she might enjoy the presence of the house in which there is a connection.
Overcoming Conflict
Often conflict arises with this because these spirits have no physical energy and for them to exist, they resort to borrowing the energy of living people around the area.
This conflict can result in a feeling of exhaustion, or low energy may result in the living individual residing in that house causing a negative/ depressed feeling within the home and with individual family members living there.
EMF (electromagnetic field)
In this case,  the computers, t.v.'s, kitchen appliances can make humans ill and your home feeling dis-ease.
House Isn't Selling?
Notably, I have gone to several people's home who have been trying to sell their home, and it had been sitting on the market.  With all things considered, it seemed like everything was in place, such as excellent staging, clean and tidy, pricing is right.  For whatever reason, it just wouldn't sell.
With this in mind, I go through the house with the owner(s). Together we discuss where the energy is feeling off.   Afterwards, I  go through the personalized process of my cleansing ritual.  As a matter of fact, in all the cases that I have done to date, the house was sold within a matter of weeks if not days after my spiritual house cleansing.  All results may vary from each cleansing.
Uneasy Child
When a child is scared of the dark and says there is something scary in their room, there probably is. Children see ghosts and other entities much more naturally than most adults can.
Blessings in Disguise
Think of a spiritual house cleansing as a blessing.  In fact, look at it as a fresh start, a new beginning, the next chapter in a family home.  To put it differently, a house clearing is an energetic cleansing on the space where
you live or occupy.
By the same token, whether you live in a studio apartment, a mansion or an office, energy loves the physical form and our living spaces, therefore, ourselves and our homes are a prime real estate for mental and emotional powers, disembodied beings and other energetic entities to gather around.
Sparkling Clean 🙂
To summarize, a house clearing, land cleansing, and negative energy healing are perfect for suspected ghosts, stuck or stale energy, buying and selling a house, or clearing out someone's negative energy from your space.
Maintenance
Just like life, things change depending on what's going on with our lives.  So the energy in your home can also change.
To keep the balance in your home, I suggest you book a yearly clearing or whenever you feel the energy in your home isn't giving you that peaceful vibe.
With this in mind, take a look at some of the points below.  If you have…
smells that don't match your physical space like sulfur, flowers, perfume or odours?
heard any unusual noises such as knocking, footsteps or banging?
heard whispers, speaking, crying?
moving objects?
felt cold or hot spots throughout your home?
young children or even pets stare off up towards the ceiling?
electrical flickers?  doorbells ringing and no one is there, lights dim on their own?
guests that don't have a good nights sleep?
frequent upsetting dreams?
a feeling of being touched?
a child's power toy starting and moving on their own?
objects such as keys, jewellery, money go missing and found in another "strange" location?
Hence, if you have said yes to several of these things, generally speaking, you may have unbalanced energy in your home.
In the event there are any spirits "stuck" between realms, I will guide them lovingly and carefully to join the spirit realm.
With this intention, I will release them into the White Light of The Holy Spirit in the hopes of furthering their spiritual development.
Also, while I cleanse/clear your home, I pay close attention as I go from room to room thus clearing any unwanted energy and also cleansing with a vibrational spiritual prayer.  Furthermore, I use incense & sage infused with cedar to help cleanse your home.  After all, I want you to have a beautiful experience in your home.
Subsequently, when I have finished the clearing process, I take the homeowner(s) through the house again, noting what I felt and the results of the individual clearing performed.
I am thrilled to have many successful clearings under my belt.   Your happiness with the results brings me much joy.  I'm proud to say I always put 100% of my time and full energy into each spiritual home cleansing.
In particular, I enjoy receiving emails from clients after the Spiritual House Cleansing has been done with their happy results updates.
Kitchener & Waterloo
small – $220     medium – $270
medium/large – $320     large – $380
Cambridge, Guelph, Paris, Woodstock
small – $240     medium – $290
medium/large – $340     large – $400
Orangeville, Burlington, Hamilton, Oakville
small – $260     medium – $310
medium/large – $360     large – $420
Etobicoke, Toronto, London
small – $280     medium – $330
medium/large – $380     large – $440
Pickering, Ajax, Markham
small – $300     medium – $350
medium/large – $400     large – $480
---
Additionally, If you would like to have the outside of the property cleansed, add $150—up to 60×130 sq ft. for lot size.
Weather permitting
All prices are subject to HST.
---
Days Available:  Monday, Wednesday, Thursday, Friday
For a weekend appointment, there will be a $100 surcharge.
---
Duration
 May need up to 2 hours (+) may be needed to shift the energy effectively.  However, depending on the size of the house and the amount of unwanted energy to clear, the process can be longer.
Please include the basement in the total coverage of the homes foot plan.
-Small home up to 1500 sq. ft./ 140 sq. metre
-Medium home in between 1500 sq. ft./ 140 sq. Metre to 2500 sq. Ft./232 sq. metre
-Medium/Large home 2500 sq. Ft./232 sq. Metre up to 3500 sq. Ft/325 sq. Metre
-Large home 3500 sq. Ft./325 sq. M up to 4999 sq. Ft./464 sq. M
Same pricing & footage for businesses & offices.
For homes 5000 sq. Ft/465 sq. Metre and up, please contact for pricing
---
Apartment Buildings
1 – 6 plex pricing goes by the size of each apartment (not by combining dimensions of units).  One of the biggest reasons for this is because each unit will likely have different energies in them.  Different tenants, different issues, therefore, a whole different focus needed to clear the energies.
For 7+ unit sizes, please contact for pricing.
For any occupied apartments, I need to have physical proof of written consent for entering each apartment along with evidence of householders insurance policy.
Also, any animals that are not supervised by the owner of the pet must be caged or out of the apartment during the house cleansing.
Hey, Enlighteners!
Instantly keep up-to-date with the latest articles and goings-on by signing up for my newsletter below.
Did you like this article? Share & like & comment it on your social media page or email it to a someone you think can benefit from this.
I especially love hearing from you. For this reason, leave a reply and share your story right here on this page.
After all, sharing is caring!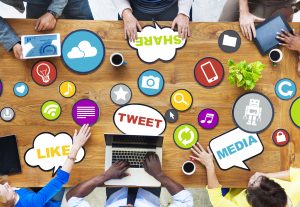 Spiritual House Clearing Testimonials