You are here:
Home
/
Testimonials
Self Empowerment Validation
Hey Lewis!
I have been meaning to email you for so long now!
Things have been smoothing out about, I am not getting tangled up in how to brand/define myself to others, and I'm feeling so much more powerful. I've been sharing my message, I started a podcast, recorded sooo many videos and really showing up for myself. I'm learning how to hustle with grace.
I even did some healing sessions; I've been working on my chakras- I even started buying crystals for crying out loud! aha
Validation for Success
Thank you SO MUCH for your insight. I believe you are totally correct. It's something people keep saying they like and would sell but I'm really not marketing properly and enough.
Awww. Big hugs. Thank you so much. I will work at it and even get back to you in the future and keep this email for reference to see how it progresses
Appreciate it very much!
Hello Lewis
You was right when you said if I don't clean everything out around me about my ex I'll not find someone else better!
Last month I met this girl and so far we are really good together!! We want same things in life and she's not selfish like my ex.  I am starting to feel love again even that is so early.
Maybe it's because I like her so so much! I know it's only a month but I hope everything will be ok!
Konstatina M
Sheffield, UK
Finally Figured it Out
Thanks Lewis!
Have a wonderful Christmas. Hope you have a chance to get out ;).
We were speaking about the B guy and the D guy and you asked who has the light eyes and who has the dark eyes! I know now lol
Feeling Better Afterwards
Lewis,
I really cannot thank you enough for the information you provided me with yesterday. I feel like I can relax again and will be able to enjoy the holidays. I may touch base in a few months via the quickie question just for an update… but only if I feel I need one. Thank you again. Merry Christmas and Best Wishes for the New Year.
Conquering Fear
Thank you again for your reading today. It's something I've thought about doing for many years, but been tentative about. You conquered my fears! Peace and Love to you and your loved ones this holiday season, and give Cleo a scratch behind the ears for me!
With Gratitude
Thank you!
Your reading for me today was a blessing.  It validated a lot and gives me some guidance as I navigate the next exciting period of change in my life!
I can't wait to receive the audio of our session so I can listen for what I may have missed in those moments of OMG.
I have left with renewed inspiration!
Hi Lewis,
Thanks so much for the reading. It was great to connect with you.
And yes, till the next time!
Being Strong
Thanks Lewis.
I will keep reading your advice over and over to keep me strong. U are right deep down in my heart I know what u said about him is so but it's hard to accept it.
I very much appreciate you going an extra mile to help me in my total confusion. I hope I meet that guy next year. U will be the first one to know
Thanks
Nailed It!
Well Lewis once again you're right!!!
You nailed it
I just had to let you know
Great Experience
Thank you, it was a great experience!
Grateful Mom
Thank you Lewis for providing a safe environment for my daughter. She thoroughly enjoyed her experience and proclaimed she felt much more optimistic and empowered about her present and future.
Someone Who Understands Me
This answer is exactly what I needed, Lewis. Thank you from the bottom of my heart for every single word, for the understanding, for your energy and for your time!!!!! I'll follow your advises!! I really appreciate that someone can understand me so good, this is.. amazing..
I wish you all the best!!!!
Thank you, thank you, thank you! :))))))))))))))))))))))
Karolina Hr.
Stuttgart, Germany
Past Life Regression
Thank you for an incredible session! Taking the journey into my past lives truly helped me make connections to my current one. I look forward to reflecting on my session and enjoying the healing benefits of my new knowledge!
Informative Session
Thank you again , Lewis!
The reading was as informative as we had hoped…
Your insight and take on the situations are so very helpful.
Hope your trip is truly wonderful !
Elaine & Rick
Stoney Creek, ON
Life Path
Hi Lewis,
Until we meet again.
Thank you as I needed you in my life to lead me down the right path.
Sending a Session as a Gift
I had a wonderful reading from you in April and would love to give a reading to someone dear to me as a gift.
Conquering Fears
Thank you very much Lewis. I will work on staying positive breathing and keeping an open mind. Fear creeps in which can be debilitating so I will counter with focusing on a favourable  outcome.
Happy
Thank you soooooo much ! I will be booking again for sure !
Making a difference in people's lives ? Yes that's you !
What a wonderful gift you share with others !
Blast from the Past
Hi Lewis,
I just watched you on the Ann Walker Show.  It was great and brought a few tears to my eyes that you are able and willing to give people hope and peace.  I learned several things from your show, so thank you for that.  I used to pick up things when I was younger.  I do now but only occasionally.  I wish I had your gift to comfort people.
You made my day,
Love my 5 year old dancing partner,
Jennifer
Fascinated
Thanks, Lewis!
It's a fascinating process and I appreciate your special insights. I look forward to a catch-up session in the not too distant future!
Cheers
Cheers
Thank you so much again. I really enjoy and learn from your positive readings. All the best to you :))
Satisfied Client
Thank you so much!! You will definitely be hearing from me in the future. Have a great day!
Things Starting to Happen
The thing you mentioned with my friends mother…..think that happened yesterday (a few days after we spoke) with a broken hip.
Quickie Questions
Thank you sincerely for your amazing answers to my questions. I was very comforted and enlightened by your awesome responses. I tell everyone I know about your gift and once again thank you for your help.
Grateful
Thank u so much for the honest answer and your time! May God be with you Mr Mabee!
Couple Session
Thank you again for a great reading, we felt comforted and at ease after.
we appreciate all of your spiritual help
Natasha & Marlon
Kitchener
Big Plans
Hey Lewis,
What a nice surprise receiving an email from you today!
I have been thinking about the session I had with you yesterday. It was a very enjoyable and truly inspiring hour of a good and sincere discussion. I have received guidance to go ahead with my plans, dreams and energy to face the reality!
Thank you for sharing with me your talents and for being very patient answering my questions. And thank you for the attachment.
Sinking In
Thank you, I have read your response a dozen times and will probably read a hundred more.  I don't know what I was expecting but your words were very personal to me.
I told you I read all the books that explain the pyschology;  but never have I had that information revealed in that context.  I really appreciate the different perspective on/of my life.
  A gentle gift with big meaning.
Thank you
Surrender & Release
And sometimes… the astrologer/numerologist seer needs help getting out of her own way….
I have been "fooled" by many things in my lifetime, especially people who claim to "see my future," talk to my dead peeps, or have offered me their intuitive advice. These lessons have taught me to be very guarded about who i will actually listen to, and choose to allow to read me.
One person who has become a very trusted source for me is Lewis Mabee, Lewis Mabee Int'l Spiritual & Life Advisor. He is undeniably, "the real deal."
You know how very often i talk about the TRUTH and how that can HURT at times. Lewis is never afraid to share with you what you NEED to hear, to move you to a place where action will start to happen once again in your life. I had to be "gently" reminded of keeping the faith recently- when a many things creatively for me are going through an unexpected revolution of sorts.
Equally, to be as blunt as I could possibly be, Lewis has a wonderful way to help you get your head out of your ass… which mine definitely found itself in ridiculously trying working through some things. Admittedly, this mathematical gal can get very tripped up in her own mind at times. #occupationalhazard
My Extreme Gratitude to Lewis for being a genuine source of inspiration, truth, and bringing me back to my own peace of mind that got just a little lost along the way in my own changing times.
And another Let's #SpellOuttheTruth for It's All In The Name
LEWIS JOHN MABEE
LEWIS BE A WISE, WISE ONE IN SEEABLE WINS HE OWNS SO HE BE ABLE IN A SMILE AS HE SEE MILES & EONS ON ♥
DAZZLING BLUE
Just wanted to let you know I met Dazzling blue!
He was in my office all along and noticed me a year ago just like you said.
I am over the moon.  He's AMAZING
THANK YOU
HAVE A GREAT DAY
CONNECTING WITH LOVED ONES
Hi Lewis
I just wanted to thank you so very much for giving me closure with my loved ones.  The guidance and strength you have helped me with along with encouraging me is what I needed to hear.  Till next time,  your awesome!
Have a blessed day… I am
CONFIRMATION FROM DAD
As the day unfolded yesterday Lewis's words resonated as so incredibly spot on.
He referred to an orange, red color associated with my dad, would u kindly ask him if he meant a terra cotta type of orange?
Because that is the color on my walls where he said my dad hangs out in my house!
Flipped me out!
Lewis is a gift from God, pls. tell him I said so, and I was honored to meet all of you.
THINGS ON MY MIND SETTLED
I can't stop thinking about you, and what have you said yesterday. Thank you for sharing your gift and your time with me. I truly appreciate it.
You have said things that have been on my mind for so long and I had no one to share it with nor would I know with whom can I share these thoughts. You have encouraged me that I'm on the right path and I am thrilled beyond my expectations about my future endeavors. I'm so looking forward to it. Things you have said about my young lady are true and I thank you for guiding me on the path to see how I can make it and ultimately both of us make our relationship better.
Thank you again and I wish you all the best in your life,
Your new friend
Ondrej
Los Angeles & Slovakia
HOME PARTY FAVOURITE
Hey Lewis
Thanks to you too! It was great fun and inspirational – always interesting for all of us.
Happy holidays – see you in the new year.
PAST LIFE REGRESSION
Hi Lewis . I am thanking you from my deepest heart. This session of my Past Life Regression was incredibly profound and relevant to the present . I felt supported and safe and able to open the doors and speak the truth of my living. I understand I will process this slowly . You have allowed me am immersion of my past and the opportunity of reflection and observation. Thank You. You are a Gift and you are Gifted.
SOUL ENHANCING
Thank you Lewis –  it's always a soul enhancing pleasure spending time with you.
Have a wonderful week!
FASCINATED
Thanks, Lewis!
It's a fascinating process and I appreciate your special insights. I look forward to a catch-up session in the not too distant future!
Cheers
A SENSE OF PEACE
Hi Lewis,
Thank you for giving me answers, peace and goals to look after myself.  I am taking my hands off the wheel and letting the universe do what it needs to do. I am starting  to belive again that the Universe knows whats best for me and that I need to just trust in that.  My energy has been better and my moods are picking up, I still miss him very much and sometimes it is hard to put him out of my mind.  I will keep in touch and let you know when he and I meet and let you know the outcome.
As usual you have given me a real sense of peace and made it easier for me to go on day by day with a positive attitude.
Thanks
DIGEST OUR COUPLE READING
Thank you Lewis
We are still trying to digest all that you have said to us and with such acuratcy. I'm so glad we got to meet you in person. You have a great gift.
Natasha & Marlon
Natasha & Marlon
Ontario, Canada
SISTER IS AT PEACE
Good morning lewis.  Thank you for seeing me Tuesday.  I am always amazed by what you have to say and your abilities.   I was glad to hear my sister is at peace.  I'm sure I will be in touch again within the year for an update with you.
MY DAUGHTER IS READY
Hey Lewis,
Grateful our time worked out before you left.  Your message hit hard with my daughter and she seems to be taking action. I pray this turns her around.
She wondered how she can ever work with you again and I think the next time we would do Skype or whatever works for you.  You connected with her.
AMAZING
Hi Lewis,
Thank you so much! It was an amazing experience!
HONEST & TRUTHFUL
You probably get this A LOT – but honestly, and from the bottom of my heart, thank you!!! Your readings are always so helpful. I consider you to be a life coach — you say it exactly as it is — whether or not your client's want to hear it, but in such a way as to open their eyes and look for the opportunity even when the situation is less than favourable!
SINCERE GRATITUDE
Dear Lewis,
I would like to take this chance to express my sincere gratitude for the helps and advises you gave me. I am really thankful and truly blessed for having you as a guiding light as well as a mentor for the things that happened recently in my life, you lifted me up in times I was feeling low and down.
I remember how accurate precise you were with your visions, analysis of the turmoils I had in my life, not to mention how precise you were in your right decision with my emotional, social and financial planning. for that I would never express how much I was and still surprised on how can you do these things brilliantly. keep up the good work, Mr Mabee !!
It was no surprise I recommended you for my friends in the UK and Jordan, and they all praised how accurate, fun and professional, down to earth and human you can be. understanding the needs and situation of each and every one of us, with all the distance and difference in cultures and creed. even some of my friends as I recall booked more than 1 appointment for readings and visions with you.
I know its your way of doing things, but it still amazes me how can you go deep inside our souls, and tell us our own secrets, secrets that we and only we that know about ourselves. And till this very moment I remember much you told me that my late father loves me, accepts my real personality and that will never change even when I come out, it meant the world to me.
thanks for the wonderful journey and experience, and I wish I can stay a loyal eternal friend of yours, even though I live half a world from you.
Mohammad Rasmi
Amman, Jordan
A MILLION YEARS
Never in a million years could I have seen myself talking to a Psychic Medium.
But, trusting the recommendation of friend coupled with my piqued interest, I made an appointment to talk with you and am grateful for the dialog, especially over SKYPE, who would have ever thought?  Honestly, it was an exhilarating feeling; you were honest, kind and just matter of fact.  I think no one who is interested in exploring the other dimension would be disappointed, certainly I was not.  I was just stunned at what you knew!  Thank you very much for the session today, I look forward in talking to you again.:)
THANK YOU
I am sure you don't remember me or my reading back in August since you do so many readings!  We talked about me working in Starbucks part time and how great it was going to be for me.  So I applied twice, and nothing! I applied now for the third time and got a part time barista job with the good expectation of going to shift supervisor in 3 months.
Thank you so much for the reading that sent me down this path!
FIRST TIME
I first wanted to tell you again how great Friday was. Never have been to a reading before I didn't know what to expect or how to respond, I think that's why I was very quiet. It was very interesting to hear everything esp from my grandma, I wish I spoke up to talk to her a little more and have some closure on things with her. Anyway, I will def be back to see you again  as well as recommend you to anyone I know who mentions they are thinking of going to see a medium.
ENLIGHTENED
Thanks for the reading the other week. I found it to be very refreshing and enlightening.
ABOVE & BEYOND
You are so amazing and I am so impressed above and beyond.
This session was truly inspirational and I believe I will be on my right path with more confidence.  It's a little scary but also exciting! I can't thank you enough!
REMOTE HEALING SUCCESS
A month ago, my dog was suddenly paralyzed from his back hip down.  I was aware of Lewis and his abilities but hesitated to ring him to see if he could help.  Finally, after a few weeks and my dog looking like he was going down hill, I called upon Lewis to see if he could help.  The Vetanarian doctor told me that if my dog didn't make an improvement within a week that I should make other arrangements.  With Lewis' help and direction to tell me what to do, my dog stood for a few seconds within a couple of days of me contacting Lewis.  Slowly but surely, my dog began to stand longer and even take steps.  He started to eat and drink regularly again.  I'm happy to say that the vet doctor is shocked to see my dog make a full recovery.  He is even slowly running now and is back to his jolly self.
Thank you Lewis so much for all the healing you did for my dog and I know you helped me with some for myself.
CALMING & EMPOWERING
My experience with Lewis is very positive and I feel that people will benefit from his gift, the ability to provide insight …as the spiritual adviser he is known for , I have known Lewis for 8 years and my life is better because of him and the calming and empowering sessions he provides as a service..
I admire the professionalism, a very dependable and admirable trait. When Lewis talks to you it's like talking with an old friend …very comforting …in this letter I hope to express how much of a great service Lewis is to the public.
LONG DISTANCE READING
I highly recommend Mr. Lewis Mabee as a Spiritual adviser and Life coach from my own personal experience.
Mr. Lewis Mabee has helped and guided me through many difficult situations in my life, from relationships, family matters, personal matters and family loss.  Also many of my friends and family members have experience his spiritual gift.
Lewis' advise or as it's called in his specific field, predictions for me have been VERY accurate and "spot on". He even brought up things about my past that ONLY I knew, to my amazement! Also many of his future predictions have come to pass!
I have visited many spiritual advisers and readers in the past and Lewis has completely satisfied all of my questions and concerns.
Thanks to various communication programs Lewis and I are in contact on a regular basis, since I am currently in Greece long term for any of my personal questions that need to be answered.
Lewis is a very gifted individual. He is an excellent spiritual adviser and confidant and truly a special person. I can't recommend Lewis enough! Everybody should experience Lewis' special gift.
MOVING FORWARD
Hi Lewis!
Yes I did indeed enjoy my session…you answered many questions and lifted a ton off of my back…I signed up for business school and am in the process of enlightenment as well as finding part time work to pay for business school.  I practiced meditation today with the candle and it was very soothing and relaxing. Thank you…now time to get out of this desert I'm in haha!
Michael Papandoniou
Hamilton, ON
THROUGH THE YEARS
Way to go Lewis!!
Finally, a website about you and your gift!! It's about time.
Now that you've come this far I thought I'd give my two cents on my experience of my first meeting, about my reads, and how your helping me with my illness!
When I heard of Lewis through a friend a couple of years ago, I said give me his number!
I was nervous the first time I went to see Lewis, till he ask me in and we started talking, he felt like my best friend; he knew me so well; things that I've told no one he knew about and it felt great to discuss the outcomes to many problems like, health, work, etc. Lewis also told me of things that I'd change, add to my home and so on. I thought there's no way I'd do all these things…"BUT"…a few months later everything happened just the way he said!!!
"This Guy Is Really Good With a Wonderful Gift"!!
I've had a very difficult life; at the age of 8 I was hit by a car and hurt pretty bad. I didn't let this slow me down to much–but never lived a day without moderate pain. Then in 1994 my body, mind, and spirit collapsed!
I went from a do it all type A personality, married with three youg girls, to one day suffering the most severe headaches, pain all over my body to such dizzy spells I could hardly walk.
I was devastated!! I went from type A person to being bedridden, not able to clean, cook, work(lost my job 6 months later), and not able to do as much for the family!
Anyway, the doctors could not find anything wrong but know I have severe, chronic, chronic pain and pain pills are my only escape 12 years later!!!
Then I met "Lewis" but only in the last 2 months I've ask him if he could help me with the pain. I go every week and I'm feeling better, while Lewis is doing the healing on my body the heat that radiates from my legs is truly "amazing"!!!
When I'm done my session I walk a lot better, and as the day goes on it keeps improving! I still am going and will continue. The warmth and healing that radiates off his hands to my legs and lower back, etc., is truly wonderful—he is truly a amazing person!!
If there's anyone out there that needs answers to anything from career, marriage or like me lives in such severe pain and agony give it a try you may be surprised how wonderful Lewis is…..not just his gift but him himself…. if only their were more wonderful souls who care so much on this earth!!!!
I thank God for bringing us together!!!
Love-you Lewis and all the best in the future!!
UPFRONT & HONEST
Hello everybody!… Just a few words on how Lewis has helped me …
Lewis is one of those people that once you meet him you feel comfortable and free to talk too about ANYTHING!! He calms you and sets you at ease.
I met him when i came back to Canada and I knew that we were gonna have a great friendship the first time I saw him he is truly a great person and friend. He has helped me unselfishly in various aspects of my life with personal issues spiritual and emotional. Lewis just guides you every step of the way until you find your way with his own help and from the spirit realm. He has opened up my eyes to various other aspects of life and the other side…
I have had numerous visits with him and with every visit it was like I was turning a chapter in my life he showed me alternative ways of thinking of things… he is truly a therapist with a twist a cool twist ! lol
We have laughed and cried together the two of us… with our spirit guides MAYBE laughing and crying too! lol He sees right through you and just tells you things with NO BS he is very honest and up front with his advise, as himself and with the help of the other side. At times fun at times stern but you get the point! Many of his predictions have come to pass for me and many more are yet to come its all about faith.
I was very questionable with Lewis' abilities in the beginning but my visits with him have totally calmed me done since i have seen the results first hand.
This is my little blog entry with my visits with Lewis like I have said in the beginning he is a great person and life coach guide with that special twist and extra help !!! LOL If your life path ever crosses with Lewis' you are a lucky person truly and we are lucky to have him in our lives. Life is hard as it is and he just makes it easier every step of the way. I feel blessed 🙂
Many Blessing Lewis!! May everything in your path be smooth and prosperous !! THANK YOU FROM THE BOTTOM OF MY HEART!!
Friend from Corfu
Corfu, Greece
KEEP SPARKLING
Thanks Lewis! I enjoyed our session!
Keep sPArkLinG!
WISDOM & INSIGHT
Dear Lewis
Thank you so much for all your wisdom and insight. Just having you to confirm my instincts is such a relief for me. I love your straight talk!
I just want to spread joy and love and someday have a vibrant relationship like you talk about.
You are very instrumental in spreading love and kindness in the world.
Thank you
THANK YOU LEWIS THANK YOU !!!!!!!
WONDERFUL GUIDANCE
Hi Lewis,
Thanks so much for the reading last week. Just wanted to let you know that I did what you said and embraced the Manny! I'm okay right now but…FYI…if I start to freak out I'll be sending you quickie questions!!!!! Thanks again for all the wonderful guidance!
Blessings to you!
FEELING BETTER
Hello Lewis,
Thank you for today, I feel a lot better now!
IMPRESSED
Hi Lewis! I have had 2 sessions so far with you and you have been right on about practically everything!!u are always friendly,warm,thorough and patient. I don't know how you do it but, I am really impressed with you. Hope you have a great day!! And thanks again
TO THE POINT
Thank you Lewis, sometimes you being very blunt is what I need to hear. Thank you for saying that there is a person out there that will treat me the way I should be treated.
Please send me healing and positive vibes, thank you for your help.
THANK YOU
Thank you, thank you, THANK YOU!! Did I say thank you??
BANG ON
Hey Lewis;
I don't know how you do it. Bang on again.
You are SO RIGHT!
RECOMMENDING
Thank you very much Lewis for the enjoyable and fascinating hour with you.!!
I am very pleased, and would like my sister now to see you.
LAMENTING NO MORE
Lewis,
I want to thank you sooooooo much for yesterday. You have brought peace to some things that I have been lamenting over for years. I am going to highly recommend you to everyone I know that wants to visit someone with your gift. I will be coming back trust me.
Again, thank you from the bottom of my heart!
SHARING
Hey Lewis,
Thank you so much, for share your gifts with me.
FEELING BLESSED
Hi Lewis!
Thank you so much for sharing your insights and your incredible gifts with me. I feel so blessed to have been guided to you.
With gratitude!
THANK YOU
Hi! Great to meet you Monday night! Thank you for all your help.
RESONANCE
Hi Lewis,
Thank you again for the session on Monday. I felt a lot of resonance with the messages you were delivering and I appreciate the kindness and gentleness with which you express them. I've found that since then I've had a spark of energy lit within me and find myself moving forward with much less effort.
A WARMING TIME
Hello
Many thanks Lewis. A very inspiring and heart warming time tonight. I appreciate your time and gifts immensely.
All the best.
WHAT I NEEDED
Thanks again Lewis! You were exactly what I needed … I am definitely inspired and ready to take on the next chapter in my life 🙂
All the best!
PHONE APPT.
Hi Lewis: Thank for the phone appt. That was great…I am in agreement about starting to initiate the changes.
INSIGHT
Hi Lewis. Thanks for your sharing your insightfulness about my world with me yesterday. It helps me tremendously with my life decisions.
SPECIAL GIFTS
Hello Lewis,
It was a pleasure meeting you and experiencing your special gifts. Thank you for sharing your gifts with us to enhance and enlighten our lives.
Look forward to seeing you again…
YOUR GIFTS
Thank you, Lewis…I truly enjoyed meeting and talking with you and so appreciate your sharing your gift.
Blessings on your good work!
Margaret B.
Ontario, Canada
GRATITUDE
Thank you SO much Lewis! Words could never express my gratitude!!
Blessings
FOREVER GRATEFUL
I came to see you July 21 to hear from my husband. My friend booked the appointment for me. I was amazed by your gifts! I was able to find out so much that I needed to know. So much of my guilt melted away. I thank you for that and will be forever grateful! I need to see you again.
THANK YOU
Hi Lewis,
I meant to email to say Thank you sooo much for the reading! Cassandra and I are definitely enlightened.
BEST THING I'VE DONE
Hi Lewis:
Received – many, many thanks for the enlightenment, inspiration, sense of direction and peace. This is the best thing I've done for myself in a long time….what a gift.
Warmest Regards
ENLIGHTENED ME
Thank you Lewis!
2 hours after I got home last night. My friend that you advised to cut out of my life showed up with her non-sense. So I took it as a sign to finally just end the relationship. The best part is that I did not need to say or do a thing.
Thank you for your time and gift. This experience definitely enlightened me.
Cheers
DAD'S MESSAGE
Hi Lewis,
Just writing to tell you a piece of my reading made sense yesterday. Two days before I came to see you, I created some birth announcements online with Shutterfly. I used photos of the baby that we had taken, and his birthdate, weight, etc.
I had gotten a shipping notice saying that I should expect shutterflys "bright, orange parcel" in the mail. Didn't think anything of it-that's their signature thing to send their products in a bright, orange box.
Got the parcel yesterday- definitely bright and orange- and realized that you had said my dad was telling you Orange, and was there something about that color making any sense for me?
I think this might've been his way of saying that he sees his grandson?
I hope so.
Thanks again
BROUGHT PEACE
Hi Lewis,
I just wanted to thank you so much for today! It really confirmed things for me and brought me peace. You're a wonderful person with an amazing gift that brings such good to people. Thank you again!
Best Regards Always
KINDNESS
Thank you for your kindness !
MISSING MY FRIEND
Thank you so much, Lewis. It is great to smile thinking of my friend. I miss her so much.
INSIGHT
Dear Lewis,
That was extremely helpful and has given me some insight on how to move forward here. Everything made perfect sense. Thank you for sharing your gift. Merry Christmas!
AMAZING
I just want to say Lewis, you are amazing. I have always been an impatient person/answer seeker and wanted all the answers now!!! I need to work on that. But I can only imagine the ways you help people in really hard situations and give them the tools and direction they need. I can't think of anything more amazing someone can do with their life. You are wonderful!!! Your life must be quite interesting as well!! 😉 anyway, I just wanted to express this to you, and again thank you! Have a great day!
ANSWERING QUESTIONS
Hi Lewis,
Thank you so much for your time in answering my question. … this certainly helps to bring clarity & gives me some renewed motivation to follow-through with this court process.
I'm grateful for your help
MOM'S APPROVAL
You really made my mom's day!
Thank You Lewis
ONE OF A KIND
I first met Lewis 18 years ago by chance. I met him as a strong skeptic who carefully selected my initial test answers to expose him. I strongly felt that psychics were con artists out for our money and I had certainly met up with one or two of these in my life. Within minutes of speaking with Lewis, I relaxed and became absolutely amazed at what I was hearing. There were no vague answers here (like some horoscopes I read that are easily fit into any personal experience), but rather unique and powerful answers and messages as if coming from someone who had known me all my life. This was the real deal.
Over these past 18 years, Lewis' messages have helped me guide my life in wonderful ways. He has delivered the universe's messages to me in many ways at many times, sometimes gently and sometimes with the kick I needed to get moving. Thanks Lewis – you are one of a kind! ~
GRATEFUL GRANDSON
I was a bit skeptic in psychics, but have had enough experience to know that there has to be something to it. When my grandmother had a stroke, I was sure that she would gonna die. I have seen some of Lewis' predictions before so I thought I would ask him as a friend and to tell me of his prediction. I never believed in that prediction to be honest!!! I visited her a couple of days after I got the response from Lewis and I couldn't believe it! It was like a miracle. She was alert and had more energy that I have not seen in a long time.
I want to thank you Lewis for your wonderful gift. My family also thanks you as I told all of them what you said and they didn't believe it either until they saw the results my grandmother has made. You definitely made my families day and brought many smiles to our faces. Now, we can share many more days with our beloved grandmother.
Dionysus T.
Ioannina, Greece
YOU ROCK
I'm a very spiritual person and have met many of psychic/mediums in my time..some good..some well..we've all dealt with those..AHEM!!!
Then, there are those who totally blow the rest outta the water! Lewis Mabee is one of those.I first met Lewis OFFICIALLY , when he sent me an email cuz he said I was in a dream of his, as one of my characters I create.  I was a little befuddled because we had never corresponded before… but his email was right on..and continues to have elements that are coming to pass.Since then, we've become friends, and Lewis has made some amazing  predictions…and given some spiritual advice that is continually  helping me in my daily life.
Lewis Mabee Rocks!
Michael Airington
Las Vegas, NV
GOOD KARMA
Thank you, Lewis.  I so enjoyed our session. You were great!
BTW – my dog's name is Maeby (pronounced Mae bee). It must be good karma!
LH
AMAZING EXPERIENCE
Hi Lewis,
I just wanted to thank you so much for today. I had an amazing experience and I am so excited for my future now 🙂
Thank you for the file of my reading and Happy Holidays!
Until next time!
LIVING MY DREAM
Dear Lewis:
Great news! 'Mystery on Sprite Island' has been released, pretty much as you forecast at the end of last January!
Despite working with an industry not known for its speed, the publishing process went amazingly well. The fact that it's out in time for Christmas is a bonus, and an unexpected one.
Anyway, if you want to take a look, it will be listed on both Amazon.com and BarnesandNoble.com. If it's not there yet (this happened over the American Thanksgiving weekend and a lot had to be done in a short time).
I'm thrilled by all of this and seriously doubt that I could have moved ahead as I did without your encouraging outlook for me. Thank you.
I hope you have a lovely Christmas.
AMAZING
Hey Lewis!
You are remarkable and amazing!
Thanks so much,
Mandy
THANKS A LOT!!
Sorry I meant to say that a while ago, I just love your service !!!
Keep up the good work and God bless you.
REFERRALS
Hi Lewis!
Just wanted to thank you again for the great reading yesterday and for sending the audio file. It was great to meet you and I was really impressed with how you knew me LOL….obviously your good at what you do and I will recommend you to many people I know! I feel ready to make the changes I need to so I hope I can really make them happen now. Look forward to seeing you again in the future sometime!
NO SUGAR COATING
Hi Lewis,
After personally witnessing your gift I have to say it was amazing. You were dead on with the facts, but the real kicker was your personal insights! I almost fell out of my chair at some of the things you told me. I liked your technique of honesty and not sugar coating things, with a dash of humour.
CONFIRMATIONS
Lewis, you never cease to amaze me and I'm thankful that you are in my life.  Without your support and guidance, I would be in a very different darker space.  Your abilities have gave me hope and has seen me through tough times.  You have even helped me with finding my wonderful partner in life.  I want to share with you and others of something you said to me in one of our sessions.
Years ago you told me that somebody I knew would have issues with a drug addiction.  I thought that there is no way Lewis was right about this because this person would NEVER get involved in drugs.  Recently, I have heard from 2 people who don't even know each other that the  person Lewis referred to in my reading is now dealing with a drug addiction.
Thank you Lewis for your gifts and trying to prepare me for what will be a very difficult time for my friend.
SOOTHING SOUL LEVEL
Hey Lewis!
Thanks for the awesome consultation – I really appreciate it!I find the consultations very soothing at a soul level…
Onward and upward in love and fun 🙂
All love and thanks
A STORY
During the summer of 2010 in Corfu Island Greece, I had the privilege of having Lewis visit me. During Lewis' visit we went for many walks and coffee's had some AMAZING conversations and tours. On one of our tours we walked around the Old historical part of Corfu town. We both came to an area which had an old stone Victorian building on the premises from the British Empire period which Corfu was part of but which is now abandoned. Mind you the time was at least 2:00am in the morning which made me feel kinda spooked but knowing that I was with Lewis I felt safe.
We both reached the property and he nonchalantly tells me "Oh 'they' are looking at us from the windows, as you can imagine I froze! I asked out of curiosity who and Lewis said oh the men that were brought here this was a security/police headquarters/prisoner some type of sorting building… I didn't say anything cause I had no clue about the history of the place, and Lewis started going into detail about how they got there (by boat, the sea is very near), which route they took and a rough estimate of how many spirits were there at the time of our visit and who there were (prisoners/labourers). I was fascinated with everything but still wanted to confirm everything at some point.Well, that "some point" came last week, eight months later. I was surfing the net and I found a blog of a friend of a friend and my eye caught an old 1800s B&W photograph of the property that Lewis and I went too. The photograph showed wooden boats with men docking (since 1999 boats are not permitted to dock there for environmental reasons) as I was reading it I felt like i was listening to Lewis from the previous summer telling me about this building.
The article mentioned that it was a registration for prisoners and labourers which at the time Corfu had the largest jail facilities in all of Greece. The British would ship criminals and labourers from all over the British colonies and bring them to Corfu in order to fortify and build the extensions to the city. I can honestly say that Lewis pleasantly surprised me with his visions and history lesson which came true after so many months from his visit at last I got my confirmation, but deep down I never had any doubts.
I would also like to say apart from the summer, Lewis has helped me and guided me for the past 9 yrs. with his sound advice and predictions. Many of his predictions have crossed my path and I know many more are on their way.
Thank you Lewis for everything!
ENORMOUS HELP
I decided to you write you this email, to express my deepest and truest gratitude emotion from the constant help you provide when I seek you. I will always appreciate, value and hold close to my heart you enlightenment, advise, and vision for me, you were always there when you I sought help, in times of low and trouble.
As you know, I was about to lose my job by end of last month (March 2011), and I was officially informed of so. I was so low and sought your advise. You never gave up hope on me, and gave me strength and positive power to get through that day.  While the deadline was getting nearer, I nearly lost hope, not until the 30th of March, when I was told that my boss (who caused me all the suffering) was terminated from her position.  I cried and remembered your visions, they were all in place and right – as always.
So again, Lewis, thanks for your enormous help, I wouldn't be so carefree and in an ease if it wasn't for you.  I bow with honour, you are such an amazing gifted person.
YOUR GROUNDING WAYS
Hey Lewis,
Thanks for listening to me once again and grounding me in my thoughts.  You are always honest and insightful and your gift allows one to only grow spiritually.   I always leave feeling hopeful and grounded. I will keep you updated on my case as it unfolds.
God bless you Lewis
THANKSFUL & GRATEFUL
I've seen psychics and a transchanneller for years. Their accuracy was twenty years away or completely off base and it caused me great consternation. I found running to psychics in general was akin to running around like a chicken with it's head cut off and it was not the answer because I was getting nowhere fast. As some people have discovered as I did psychics are not created equally  (the same can be said of any and all professions or vocations) and there is one that rises to the top each and every time, and his name is Lewis.
When I first met Lewis a few years ago (2008) at the urging of a friend  I was truly amazed at his accuracy, the timing of his accuracy ( I only needed to wait a few months for the results) and his serene and gentle ability to be  clear, concise, no nonsense, decent, ethical and honest.
Lewis is indescribable, he must be experienced to be appreciated, frankly there is no one like him. Even television psychics look fake after experiencing what Lewis can do in his calm and gentle way. Lewis thankfully is one of a kind and when you want one of a kind he is it.   I am thankful and grateful I had more than one opportunity to be in his presence because we are all trying to get through this life one day at a time. We very well maybe spiritual beings having a human experience yet we are mere human beings in a temporary human experience and we need all the help we can get. Not just any help, THE help, the correct direction to make a better decision or to handle something we refuse to see clearly or have great challenges to overcome to see clearly what we know or feel is coming our way whether we like it or not.  Experiencing Lewis and his talents is the best thing I ever did because this man has a gift there is no question about it whatsoever and I consider myself blessed to know him, and to have had the opportunity to experience what he does best, and that is to help other human beings stop becoming human doing and get on with life and be more of the human being they are meant to be if they want it.
Thank you, Lewis.
PEACE OF MIND
Dear Lewis
Thank you so much for the great reading.  You brought me peace of mind and understanding.  You gave me encouragement and hope and I left your place feeling excited for the months ahead.  You have such a great sense of humour and I love your honesty.  Thanks for sharing your gift.
All the best to you in your future endeavours…I wish  you great success.
Sincerely
MOVING FORWARD
Just wanted to say 'thank you', Lewis.  I appreciated our session very much last Saturday.  Moving forward and focusing on happiness!
Have a great weekend.
Hey, Enlighteners!
Instantly keep up-to-date with the latest articles and goings-on by signing up for my newsletter below.
Did you like this article? Share & like & comment it on your social media page or email it to a someone you think can benefit from this.
I especially love hearing from you. For this reason, leave a reply and share your story right here on this page.
After all, sharing is caring!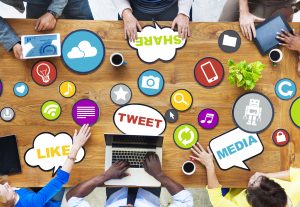 Share this with your friends on your social page
Lewis Mabee Spiritual Facebook
2018
Welcome Enlighteners,
My power words for 2018 are #THRIVE #OWN #HUSTLE #GRATITUDE
Have you thought about your own power words?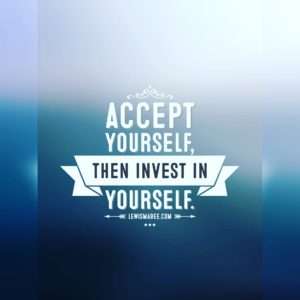 Hi, Enlighteners!
Let me begin by saying I feel blessed that you have landed on my page.  I always try to find gratitude in my everyday life.  One of my missions is to inspire you.  With that, sign up for my newsletter.  The form is to your right.  
Since you are already here, take some time to explore the many pages of services, articles and inspiration within.  
Have a blessed day,
Lewis