During your session, I will help identify critical elements around you to help have a better understanding of your present circumstances and allows you to see the bigger picture. By tapping into your unique energy, I can help you identify the connections from your past while giving you insights into your present situations and what to look forward.
During the session, we can also connect and tap into the energies of passed loved ones using my mediumship abilities.
The tools are there for you to create the life you choose, be willing to pick them up and use them correctly for the highest good for yourself. If you have a question during the session, please feel free to ask. Sometimes when a person comes to a reading with expectations of specific questions to have answered, I may not get to them (or at least right away) because I may be focusing on something by yours and my Spirit guides of what needs to be said to you. Not that your question is not relevant, it's the order of importance in which your guides are working with me.
Prepare your questions ahead of your appointment time. When your session begins, I will ask those questions to answer.
From time to time, I may need clarification on some things that I'm picking up. Remember, I'm just the messenger, and sometimes it may not make sense to me, but hopefully, it does for you.
Sit back relax, come with an open mind and enjoy. The session is your time to hear the messages that your Spirit guides want to get to you.
To prepare & learn about your session, please click here
Lewis in The 6ix
NOW AVAILABLE FOR TORNTO IN-PERSON APPOINTMENTS.
If you are unavailable to see me in person, choose a Zoom video chat or Phone session from the drop down menu below.
Thank you!
BOOK YOUR APPOINTMENT HERE
Where You Can Find Me
Toronto – selected Tuesdays, Wednesdays, Thursdays, & Fridays*
Kitchener – Mondays, selected Wednesdays, Thursdays*
Guelph – selected Tuesdays*
I am not available for same day appointments, I generally book at least a week in advance (yes, I'm that busy).
*Depending on availability
Hey, Enlighteners!
Instantly keep up-to-date with the latest articles and goings-on by signing up for my newsletter below.
Did you like this article? Share & like & comment it on your social media page or email it to a someone you think can benefit from this.
I especially love hearing from you. For this reason, leave a reply and share your story right here on this page.
After all, sharing is caring!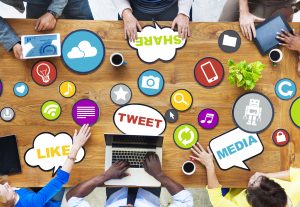 FOR ENTERTAINMENT PURPOSES ONLY