"The Lewis Experience"
For the last two decades, Lewis Mabee has been helping people like yourself reconnect with their lost loved ones through his work and is one of the world's most recognized psychic mediums and teachers in this field. Lewis has been searched out by people from all over the world for his psychic guidance.
Lewis works with his spirit guides, and he reads your aura and the energy around you and the environment of the space we exist in on the physical, emotional & spiritual dimensions to get the messages to you from the Universe.
Read more, Click Here
IT'S TIME FOR YOUR SESSION
A psychic medium reading with Lewis can help get you back on track.  Sometimes life can be overwhelming, and you have many decisions to make during your day.  When you are feeling you can't figure things out, and in need of some help, you have come to the right place.
You may be wondering if having a phone or video session with me is any difference, let me assure you it's like you're sitting in front of me in my home office.  Energy is energy and isn't defined by distance.  My accuracy is at the same level being over the phone or on video as it is if you're sitting right in front of me.
You can read more about my services by clicking here; Readings & Services
Hey, Enlighteners!
The whole world has changed because of COVID-19.  We, as humans, aren't fond of change.  The action of change, the thought of change, and the growth reaction, most of us shy away.
 But the Universe knows what's best.  When we learn to follow the Universal agenda, we come out of situations stronger, smarter, more resilient and part of the new world is accepting to embrace change.
I am grateful for being able to meet so many people face-to-face by doing my readings.  I hear from many of you how much you enjoy coming into my office for your reading.  I'm happy to oblige.
Many of my clients I have done phone and video sessions during COVID-19 have stated that they may not even go back to the workplace until sometime in 2021!
I encourage you to consider doing a phone or, even better, video reading.  A video reading is the next best thing to sitting across from me.
I tap into the person's energy I'm reading along with their guides and my guides to give you the messages you need to know.  Since energy doesn't have boundaries, I pick up on stuff no matter where you are in the world.
I have many clients that I've never met in person or even know how they look. But they've had phone sessions with me for years.
If the worry is your reading may not be as effective, then worry not; you still receive the same quality reading from me, whether you're in front of me or not.
I understand many of you like to see me in person, and why wouldn't you? Haha!
If you have been holding back about booking your session with me because you want to do it in person, rest assured, you will still get my best over the phone or video chat.
Be one with the Universe, and be cool at the same time. You don't have to hesitate to receive the "Lewis experience." Make your phone or video session, and see what your future holds.
UPDATE – February 15, 2021
Cross your fingers, I'm baaaaaaack!
With the gradual re-opening of Ontario, I am back in my Waterloo office ready to serve the KW area community.
I am booking appointments starting March 1, 2021.
I am closely monitoring the re-opening plans and procedures set out by the province of Ontario.
Please adhere to safety measures during this time.  If you have a persistent cough, or cold, or fever, have travelled or have not practiced social distancing, please re-schedule an existing appointment or wait 14 days in the correct ways set out by the government before booking an appointment with me.
By following these guidelines we can continue to have in-person sessions and keep the risk at a minimum.
Please choose a video or phone session as your first pick.  
Thank you for your understanding & continued support.
UPDATE – FEBRUARY 21/21
The second Tuesday of every month (unless otherwise stated), I will be at the 9th Vibration, Guelph.
I have limited availability on these days, so if you want to see me, book your Guelph session as soon as you can.
While there, PPE is a must and please adhere to the provincial guidelines to keep everyone safe.
If you have travelled within 14 days and do not have a current vaccination report, please do not book an in-person session.
If you have a cold, fever, or not feeling well, and if you have already booked a session, please reschedule.  If you haven't booked a session, then consider booking a VIDEO or PHONE session.
It is up to all of us to do our part to eradicate COVID so we can all enjoy patio weather with friends and family in the near future.
Please book a VIDEO (you can see me) or PHONE reading instead.
My video and phone session carry the same accuracy as if you are sitting across from me.
Thank you for your understanding & continued support.
BOOK YOUR APPOINTMENT HERE
I subscribe to the Global pricing format.  The prices shown are for both Canadian and USA currency.  For Europe, Asia and elsewhere, pricing will be in USD currency.
---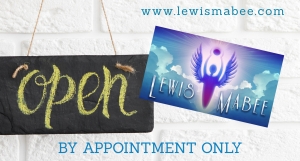 AVAILABILITY – DAYS
&

LOCATIONS
TORONTO – selected Tuesdays, and every Thursdays & Fridays (in-person, phone & video sessions)
---
KITCHENER – Mondays (in-person)
---
GUELPH – Selected Tuesdays (in-person)
---
I am not available for same-day appointments, I generally book at least a week* in advance (yes, I'm that busy).
My online schedule is in real-time.  The times and dates you see online are my schedules, and that's what I follow.
*Depending on availability
To be put on a wait/cancellation list, you must already have an appointment scheduled.
Anyone calling or emailing to see if there is an opening in my schedule without having an existing appointment scheduled will be asked to set up an appointment with my online concierge booking service. After creating your appointment, your name gets added in sequence after the last name already on the list.
If you choose not to make an upcoming appointment, you will not appear on the waitlist (I always have an active wait list).  For the most part, my clients understand how busy I am and do their diligence by booking their session and patiently wait for their scheduled time.
I seldom get cancellations, when I do I go to the top of the waitlist and offer that person the time slot that just became available.
By using this system, I find it to be the fairest way for everyone.
Thank you for your understanding.
**NEW** Service available
Spiritual House Cleansing
FOLLOW LEWIS ON SOCIAL MEDIA


---