"The Lewis Experience"
For the last 2 decades, Lewis Mabee has been helping people like yourself reconnect with their lost loved ones through his work and is one of the world's most recognized psychic mediums and teachers in this field. Lewis has been searched out by people from all over the world for his psychic guidance.
Lewis works with his spirit guides and he reads your aura and the energy around you and the environment of the space we exist in on the physical, emotional & spiritual dimensions to get the messages to you from the Universe.
Read more… Click Here
It's Time to Make Your Appointment
A psychic medium reading with Lewis can help get you back on track.  Sometimes life can be overwhelming, and you have many decisions to make during your day.  When you are feeling you can't figure things out, and in need of some help, you have come to the right place.
You may be wondering if having a phone or video session with me is any difference, let me assure you it's like you're sitting in front of me in my home office.  Energy is energy and isn't defined by distance.  My accuracy is at the same level over the phone or on video as it is if you're sitting right in front of me.
BOOK YOUR APPOINTMENT HERE
Where You Can Find Me
Kitchener – Mondays, Wednesdays, Thursdays & Fridays*
Etobicoke & Guelph – alternating Tuesdays*
I am not available for same day appointments, I generally book at least a week in advance (yes, I'm that busy).
*Depending on availability
I am using a new scheduling system.  What this means for you is that your log-in information (from the other system) is no longer valid.  You will be required to set up a new login and password to enter the booking appointments to make your next appointment.
New policy
If you are a  NEW customer, payment in full is mandatory during the time of creating an appointment (check-out).  For existing clients,  you have the option to pay in-person at the time of your session or send an e-transfer (Canada only) ahead of your appointment or pay by credit card at the time of your appointment.
All Phone, Video Chat – Zoom & Question Quickies are required to pay at the time of booking (check-out).
This system should make things smoother for you and me.
Thanking you in advance
Spiritual House Cleansing
My gift cards are good for Canadian & International clients.
COMING SOON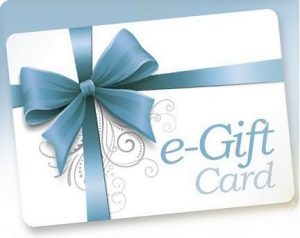 Validation for Success
Validation for Success - Thank you SO MUCH for your insight. I believe you are totally correct. It's something people keep saying they like and would sell but I'm really not marketing properly and enough.
Awww. Big hugs. Thank you so much. I will work at it and even get back to you in the future and keep this email for reference to see how it progresses
Appreciate it very much!
---
Star-Lew Reading
A Star-Lew reading is like no other! As a long time client of Lewis and an admirer of Sharita I couldn't have been more pleased with my fusion reading. It is like having a personalized guidebook and roadmap for the future. This highly detailed reading gave me not only a better understanding of what is coming up in my life but who I am at a core level.

Sharita's ability to map out who I am from my date of birth and birth name blew me away! I could not believe what information came from my name alone! As someone who has enjoyed astrology before my reading, I had no idea how much deeper you could go. Knowing my rising sign has made a vast difference in understanding why I am the way I am. All of this backed up with further detail from Lewis!

I always enjoy my work with Lewis. He is straightforward and cuts right to the point. I so appreciate Lewis's ability to help me fine tune my life's work. Knowing what is worth my time and energy have helped me on many occasions navigate big life decisions. It is so reassuring to know if I am on my life's path and receiving messages from those watching over from the other side.

My fusion reading has armed me with a better sense of self and knowing where best to let my energy flow. I have a new confidence to pursue goals and not hold back knowing the universe is supporting my path. I would definitely do another fusion reading in the future! Thank you both for a wonderful experience!
---
Peace of Mind
Thank you so much for the great reading.  You brought me peace of mind and understanding.  You gave me encouragement and hope, and I left your place feeling excited for the months ahead.  You have such a great sense of humour, and I love your honesty.  Thanks for sharing your gift.
All the best to you in your future endeavours. I wish you great success.
---
Transformational
Thank you so much for the wonderful reading at the 9th Vibration on Tuesday.  I found it very inspiring, enlightening and confirmed many of my plans for the future (including moving near nature and water).
I have not had a reading done in many years, and I found it transformational.  You have a very warm, loving and humorous way of conducting a reading and I connected to you immediately.
If I have learned anything over the past 5 years is to surrender to the universe and be open to receive my good. You have been part of that good.
I now feel confident in continuing to develop my plans in 2018 and implementing them in 2019.
Thank you again, Lewis and I look forward to many more readings in the future.
Cheers!
---
Self Employment Satisfaction
Hey Lewis!
Self Employment Satisfaction - I have been meaning to email you for so long now!
Things have been smoothing out about, I am not getting tangled up in how to brand/define myself to others, and I'm feeling so much more powerful. I've been sharing my message, I started a podcast, recorded sooo many videos and really showing up for myself. I'm learning how to hustle with grace.
I even did some healing sessions; I've been working on my chakras- I even started buying crystals for crying out loud! aha
Read more
Testimonials
---
House Cleansing
Hi Lewis and happy summer
Not sure if you remember us. You did a house cleansing/blessing for us in January and a healing session on our daughter in the spring.
We feel it's time for another house cleansing. For the first time since moving in here (11yrs ago) we had some positive things occur in life after your last visit. Not that we're free from ups and downs. But the whole place felt different after you left.
Read more
testimonials
---
Finally Figured it Out
Finally Figured it Out
Thanks, Lewis!
Have a wonderful Christmas. Hope you have a chance to get out ;).
We were speaking about the B guy and the D guy and you asked who has the light eyes and who has the dark eyes! I know now lol
---
Moving Forward
Moving Forward - Just wanted to say 'thank you', Lewis. I appreciated our session very much last Saturday. Moving forward and focusing on happiness!
Have a great weekend.
Click here to read more testimonials
---
Feeling Better
Feeling Better - I really cannot thank you enough for the information you provided me with yesterday. I feel like I can relax again and will be able to enjoy the holidays. I may touch base in a few months via the quickie question just for an update... but only if I feel I need one. Thank you again. Merry Christmas and Best Wishes for the New Year.
Read more Testimonials
---
Self Love
Hello Lewis
Self Love - You were right when you said if I don't clean everything out around me about my ex I'll not find someone else better!
Last month I met this girl and so far we are really good together!! We want the same things in life, and she's not selfish like my ex.  I am starting to feel love again even that is so early.
Maybe it's because I like her so so much! I know it's only a month, but I hope everything will be ok!
Read more Testimonials
---
Spreading the word
Spreading the word
Thank you for the reading, it was great!
I've already told my parents who will be in touch with you to book something, as well as my mother-in-law.
Read more
testimonials
---
FOLLOW LEWIS ON SOCIAL MEDIA


---